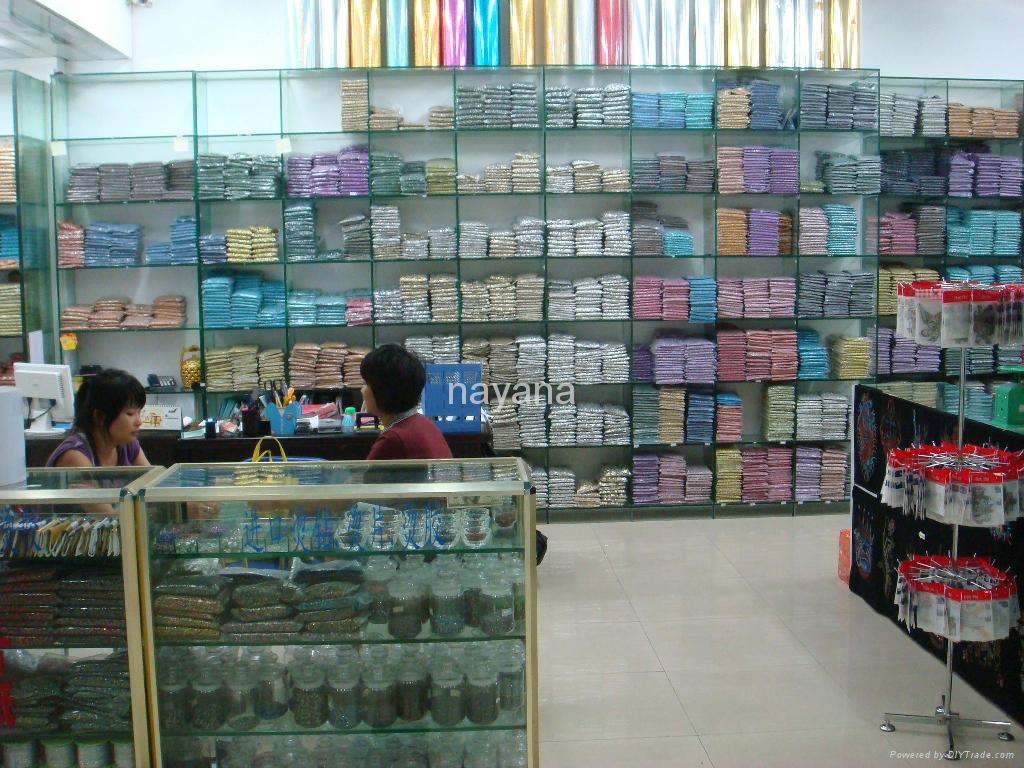 Welcome to the Website of Nayana Inc it is nayana inc was founded in the late of 2000 as a professional manufacturer of hot fix motives.
We are a professional manufacturer and exporter of garment & jewelry accessories company which has been established for over 10 years.
Our factory located in Guangzhou City, Guangdong Province of China. We have rich experiences in developing various products like sequin motives, hot fix motives, denim motives, laces, trimmings and garment , cap etc that are suitable for clothing, bags and cap etc. We have been supplying to international brands for years. Having accumulated valuable experiences, equipped with dexterous handy techniques, well trained professional staffs and well organized systems, we assure our products at superior quality, technique guarantee, and competitive price and would fix your needs perfectly.
We continue to exceed customer expectations in quality and delivery performance made possible by our modern production, scheduling and logistics processes.
Please enjoy the high quality and quick service of Nayana Inc.